Mindful Growth Initiative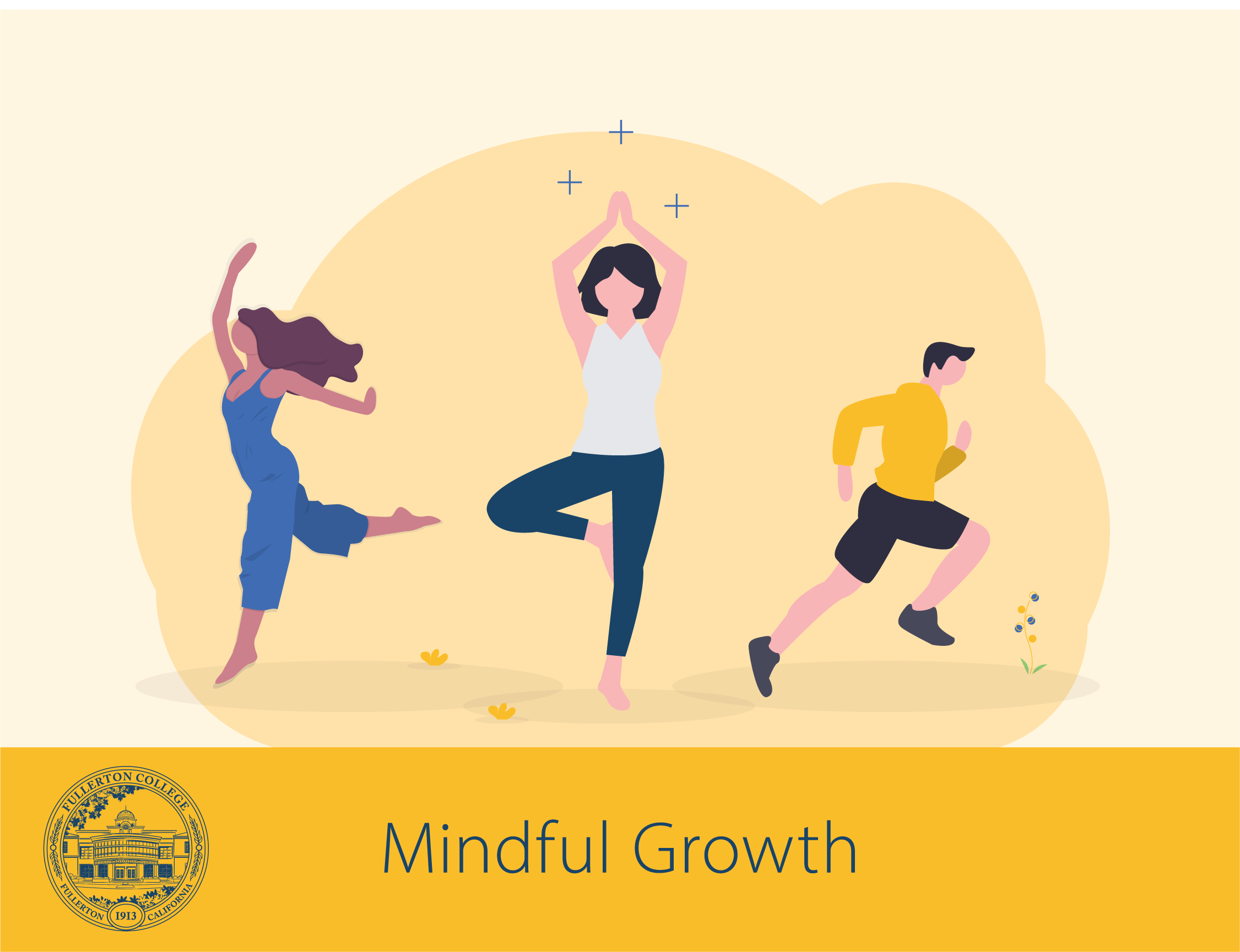 The Mindful Growth Initiative is committed to the academic success and emotional well-being of our students during this challenging time. We are offering select programs in-person and virtually. Please follow us on Instagram @mindfulgrowthfc for real time updates regarding services, workshop information, practice details, and announcements!
Mindful Mondays and Thoughtful Thursdays Practice Groups
MIND 101: The Practice of Mindfulness and Self-Compassion
Fullerton College students are invited to enroll in a new 3-unit CSU transferable course on mindfulness and self-compassion. In the course, students explore mindfulness, self-compassion, and compassion for others. Learn more by clicking here.   
Coronavirus Mindfulness Resources