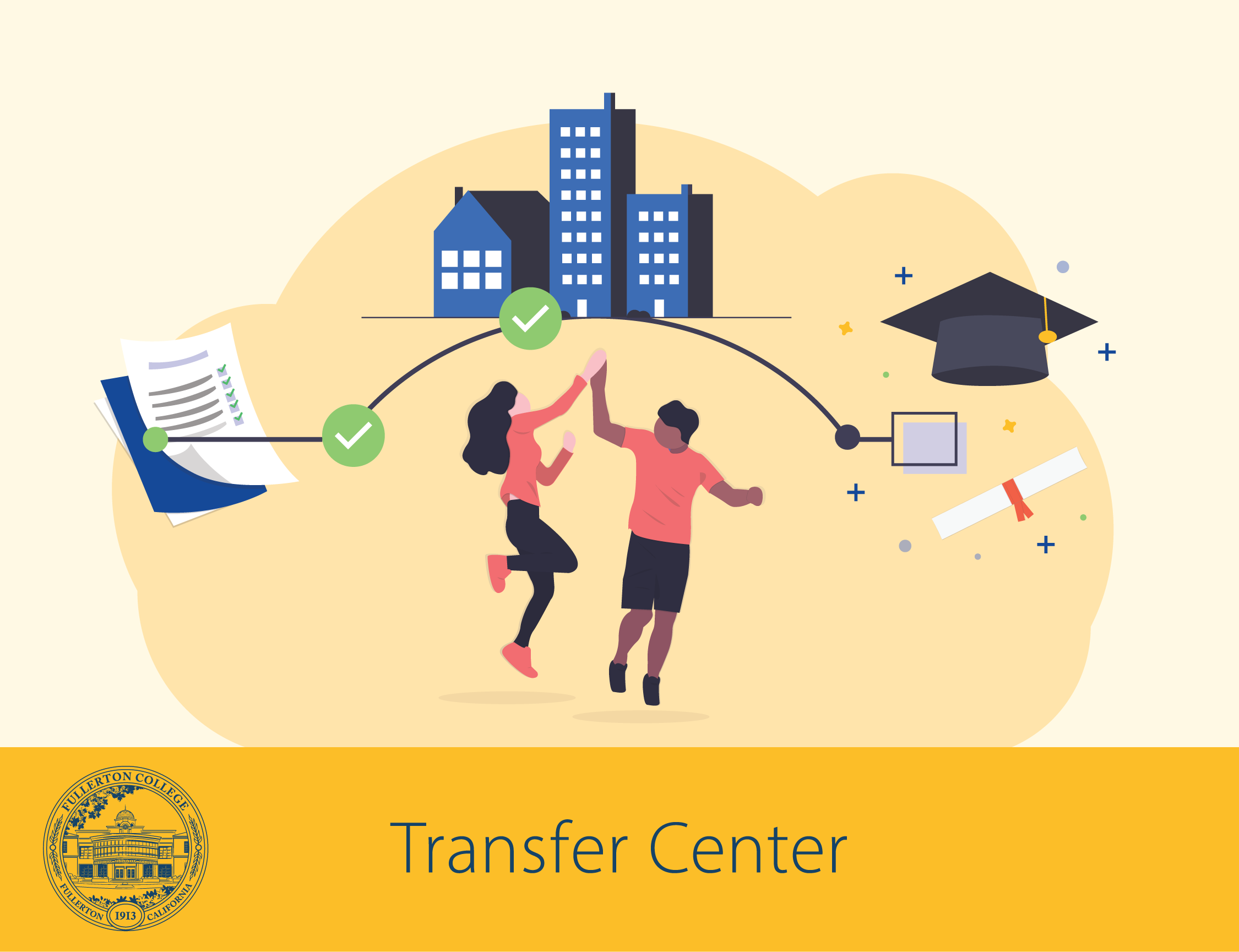 As a result of COVID-19, the Transfer Center has suspended in-person counseling, workshops and advising services while we prepare to provide you with eCounseling (phone & video conferencing) as well as eAdvising for general transfer and application assistance. We are also working towards providing our workshops in an online format for you to access.
In the meantime, we will be answering student inquiries submitted through our online form: https://transfer.fullcoll.edu/submit-a-question/
Please know how important you and your transfer process is to us and that we are working as fast as possible to provide you with services remotely.